Lucie Vítková
lives in New York City coming from a small town in Moravia near Brno in the Czech Republic. This is wide ranging and colorful interview taped at the original site of Roulette Intermedium, located now in Brooklyn where Lucie recently presented full concerts of her works
OPERA
and
Spectacle
.
See Lucie's film segment
Jakub Rataj
is a composer from Karlovo Vary in the western Czech Repubic where he began his musical studies in his late teens. This interview was conducted in Vonoklasy, a small town
near Prague where he lives with his dancer- collaborator partner, Helena Šťávová,
and their small child.
See Jakub's film segment.
Jíří Suchánek
lives in Brno, The Czech Republic and was interiewed in an old trafo (power) station in that city where he and two other artists are building a studio space
.
Jíří is a gifted inventor of sculptural and live performance instruments, a performer of the same.
See Jíří's film segment.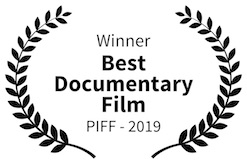 This documentary is an intimate look at the work of three young Czech sound artists, Lucie Vítková, Jiří Suchánek, and Jakub Rataj, as the director, Dan Senn, searches for a moment or the conditions that triggered a move in the direction of experimentation in time-based art.

Dan Senn is an interdisciplinary artist working in experimental music composition, video, and sound sculpture but also makes documentary films usually with little, if any, assistance from others. He is the director of the Echofluxx media festivals in Prague and co-founder of Roulette Intermedium in New York City and lives in Prague, The Czech Republic, and Watertown, Wisconsin. Dan has directed and produced "The Exquisite Risk of Civil War Brass", "A House on Jungmanova" and most recently, "Voices of Theresa".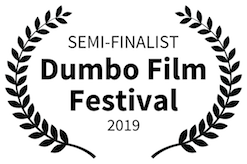 Director Statement

—
"I generally work alone, even in documentary film, transferring the practice of composing solo in my studio, and presenting live sound and video performances, to an otherwise collaborative medium. The downside of this approach is the heaviness of the load and a loss of the benefits of community discourse. The upside is a process I am at ease with, that is, self dependency, and a disciplined focus that enables me to interview subjects while working simultaneously behind the camera, a mutual detachment that I cognitively benefit from. Working alone also enables work with fewer budgetary concerns.
"

Three Czech Sound Artists

"
was born out of a curiosity in the points of "astonishing interruption" in a person's life. My life as an artist started with a sudden death of a sibling causing me to heed an inner voice to "do what is difficult", what frightened me and so I wondered "Were moments like this common amongst other artists? What about those with roots in the communist system of the Czech Republic?" Therefore, I set out to find the answer by interviewing three talented young Czech artists with whom I had worked and what I learned was that none of them were able to point to a specific "Paulian" event that caused them to move into the arts or specifically, experimental art. Even so, each artist, at some juncture, had been confronted with the question, "Am I going to live fully or just as expected?" Each expressed an overwhelming desire to think their own thoughts and to individuate. So, I set out to sate my inquisitiveness by interviewing these three, all of whom I had come to know in my Prague media festival,
Echofluxx
."
Dan Senn's Site
The photo banner above is of Lucie at the original performance space for Roulette Intermedium in New York City. Click image for a higher rez version.